The One Show comes along every February here in Portland—at precisely the time when you start going a little crazy because of the weather and lack of motorcycle riding. If you are someone like me, who rides year-round, it's hard to not appreciate a warehouse full of bikes, drinks, food and music to help shake off that foggy winter malaise.
One of my favorite motorcycle builders is Classified Moto, I have been following their work for a few years and I love their style and approach—raw, well crafted and a little irreverent. I was thrilled to see another one of their projects in person. Here are a few images of their submission to the 2016 One Moto Show.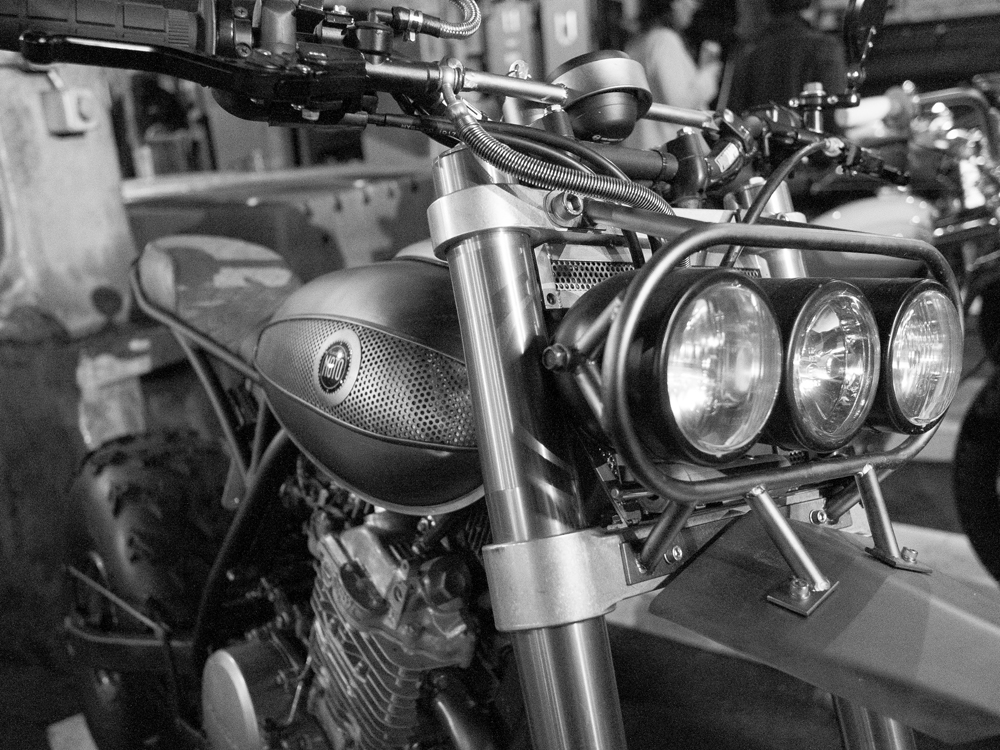 Three nights of non-stop motorcycles, music and trips to locals spots nearby. There really isn't a better time to be had during February if you ask me.
All images made with a Ricoh GXR + A12 28mm