I have known Bryan Sours for quite awhile now. We met over 15 years ago in Columbus, OH through music; we have toured together and seen each other's individual careers evolve over the last decade and a half.
In my mind Bryan is synonymous with music, he's a brilliant drummer, one of the most reputable repair techs in Portland and in the past few years has become an accomplished builder of amplifiers. He has built amps for members of Modest Mouse, The Shins, The Helio Sequenc, The Dandy Warhols and more.
Recently, I spent some time in the Soursound studio observing as Bryan built three new 15w custom combo amps. The amp configuration and wiring are all his own design and the cabinets are crafted from old growth redwood with a walnut top.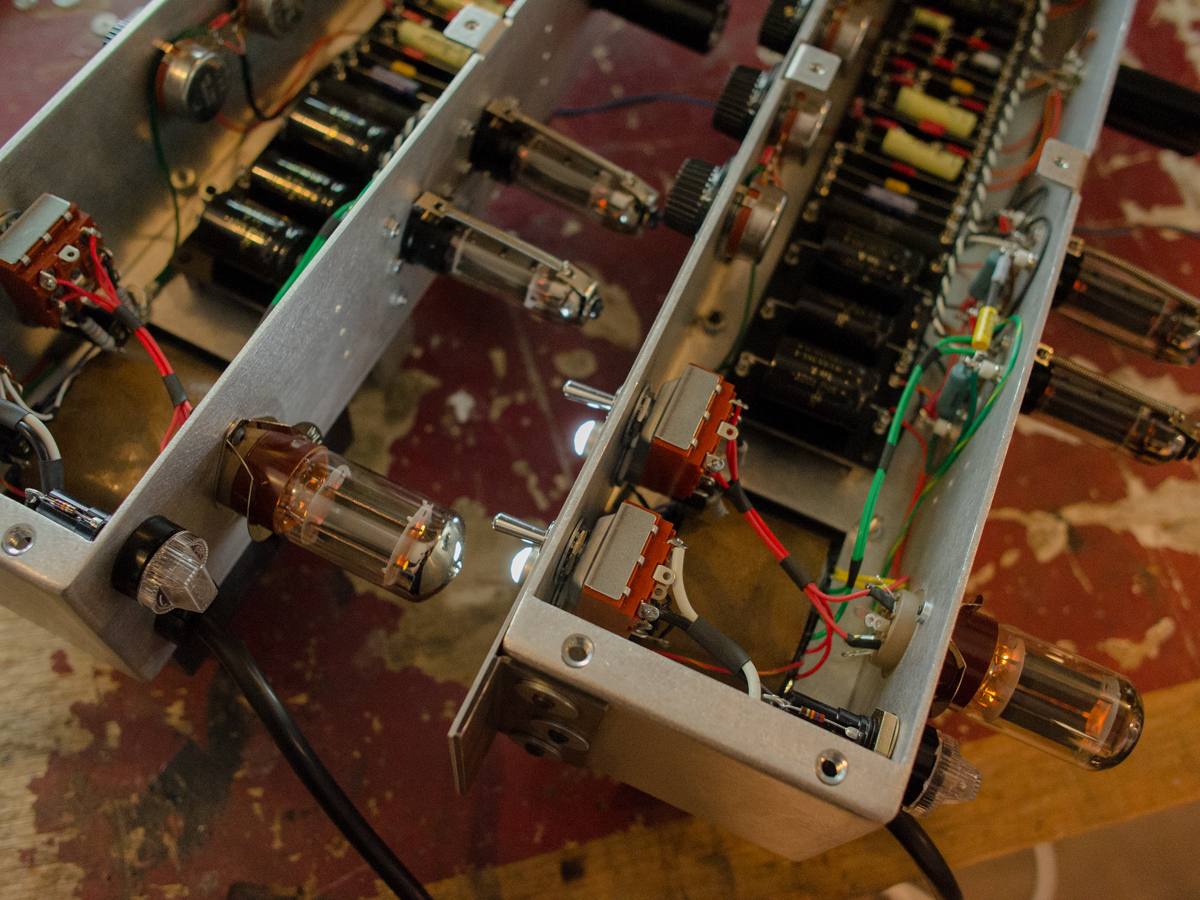 All images made with a Ricoh GXR + A12 28mm
Check out Bryan's work here: http://soursound.com